Thermal Specialties is a full-service, turnkey operation. With decades of furnace experience, our in-house engineering team has the expertise and creativity to analyze your insulation problems and recommend innovative solutions – even for the most difficult situations.
We incorporate next-generation technologies into our product designs that are proven to minimize downtime and help improve performance. From design and engineering to field and light structural work, we offer a complete range of refractory capabilities to handle the unexpected and get you back online fast.
Thermal Specialties' refractory field installation team collaborates with customers to develop customized solutions that address the problem at your specific facility. Our team works on-site, and provides all the necessary engineering, labor, equipment, materials and supervision to meet your specifications.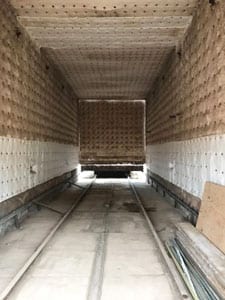 At Thermal Specialties, we understand that unexpected shutdowns are costly. To help minimize downtime and get you back online fast, Thermal Specialties' team of refractory experts is available 24 hours a day, seven days a week to resolve furnace refractory issues.
Installation Services
Refractory
Ceramic Fiber
Plastic Refractories
Insulating Fire Brick
High-Duty to High-Alumina Fire Brick
Installation Techniques
Gunite
Shotcreting
Ramming
Casting
Fibrecast
Welding Anchors and Studs
Modules
Shell Repairs
Refractory Repair Capabilities
Ceramic Fiber, Plastic, Brick and Castable Refractory
Arches, Sidewalls, Seals and Flues
Hot Spot Repairs
Preventative Maintenance
Cleaning and Mechanical